18 Oct
Case Review - Shipp v City Spring UK Ltd - Redundancy during maternity leave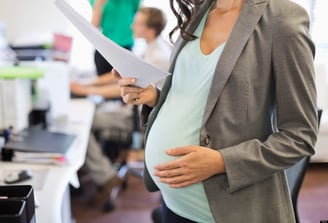 A Marketing Director who was dismissed whilst on maternity leave, when she refused to take a lesser role with a pay cut after a restructure where colleagues received no such pay cut, was successfully found to have been discriminated against.
Ms Shipp was a senior executive Marketing Director with City Sprint UK Ltd Group, having been appointed to the Group Executive Board role before becoming pregnant.
After announcing her pregnancy, Ms Shipp alleged that fellow executives had made comments including:
Asking her when she had stopped taking contraception;
Asking her how she thought her pregnancy would affect her long-term career prospects;
Telling her that when she had to drop her child off at nursery she would not want to return; and
Stating that there should be a wager as to how much weight she would put on during pregnancy.
Shipp did not make formal complaints at the time as she was concerned as to her long-term career prospects given the nature of some of the comments but did raise concerns with the Head of HR. She also informed the Executives who had made these comments that she felt they had been inappropriate.
Shipp worked for the Company from September 2010 until she was made redundant in September 2020. During her period of maternity leave, which started in June 2019, the Company underwent a significant restructure which effectively left Shipp as the sole Group Executive Board member remaining – albeit she was absent and on maternity leave.
During the Employment Tribunal Hearing, Mr West, who was appointed as interim Group CEO, accepted that, from the outset, he had failed to involve Shipp in the restructure plans and the Employment Tribunal saw evidence in emails effectively showing that West preferred Shipp's maternity cover to continue in the new senior position.
During the consultation period, starting in September 2019, there were significant issues with the information the Company put forward to Shipp which included:
Comments made by West stating "he had heard nothing about her and did not even know when she had gone on maternity leave or when she was due to return"
The creation of new organisational charts showing no role for Shipp;
The removal of Shipp from the marketing team email distribution lists
The creation of a generic job description leading Shipp to wonder if the role "existed at all"; and
The terms and conditions of the role, including a reduction in salary which was not applied to other executives in different roles, and a requirement to be based from the London office four days a week
Shipp raised a formal grievance in December 2019, citing complaints regarding the comments made during her pregnancy and the treatment of her during the redundancy process – stating she considered she had been discriminated against.
The grievance process followed by the Company was flawed. The grievance officer and appeal officer were both noted by the Employment Tribunal to have not entered the grievance process with an "open mind" and it was also noted that the appeal officer was one of the individuals against whom Shipp was alleging discriminatory acts.
Judgement
The Employment Tribunal, unsurprisingly in our opinion, found in favour of the Claimant that:
She had been unfairly dismissed;
Her complaints of pregnancy and maternity discrimination were well-founded in relation to the complaints between February and May 2019 – I.e., the comments made during her pregnancy;
The complaints of maternity discrimination were well founded in relation to the complaints between July 2019 and March 2020 – i.e., the complaints in relation to the restructure;
The complaint of indirect discrimination was well founded;
The complaint of victimisation was not well founded; and
The complaint of breach of contract was well founded.
The Claimant was awarded compensation in total of £35,715 which was, in the majority, comprised of £25,000 award for injury to feelings as Shipp was found to have "mitigated" her actual financial losses of salary after she set up her own consultancy business.
What employers can learn
This case sets out an almost textbook series of errors that employers can frequently make during pregnancy and maternity leave.
Ensure your employees are properly trained
It is a timely reminder of the requirements on employers to ensure employees, at all levels, receive good quality equality and diversity training, particularly those who are chairing grievance and disciplinary procedures where a complaint of this nature is made.
Ensuring this training is rolled out properly could also give the Company grounds to make a statutory defence to any such discrimination claims – i.e., that they had done all they reasonably could as an employer to prevent discrimination in the workplace by training employees. However, do not forget the recent case ruling where the equality and diversity training was found to be too "dry" and so could not be used as a statutory defence – a tribunal will always look at what training has been delivered.
It is also important to note that, whilst a single one-off comment may not stand out, a number of these comments is likely to create a humiliating and degrading atmosphere.
Keep in contact with employees on maternity and other family leave
Whilst this case is limited to maternity discrimination, it is worth noting that these types of issues could occur over any type of family friendly leave rights such as adoption leave or shared parental leave.
Ensure you have robust policies and procedures in place and that staff/managers are trained with regards to what is best practice and are aware of the legal requirements on organisations to keep in touch with those on maternity or other types of family leave.
It is best practice to agree methods of contact in advance for anything from team newsletters, vacancy information or, as was needed in this case, for needing to discuss significant changes to role, departments, or the Company.
In this case in particular, Shipp was perceived in a negative light by the then interim Group CEO of the Company and in very general terms because she was on maternity leave and, as she had not contacted Mr West, she effectively was not "engaged." Mr West's approach completely overlooked the reasonable expectations upon him, as Shipp's line manager, to contact her and build the relationship required.
When conducting any restructure/change to the business always consider those on leave as a priority
Whether someone is on maternity leave or long-term sick leave, ensuring you inform these employees of any changes as soon as possible and agreeing how best to communicate with them is essential to reduce the likelihood and risk of any claims.
This final note from the Employment Tribunal Judgement sums up why these types of cases can attract such a high award for injury to feelings.
"There can be nothing worse for a woman on maternity leave to find out that she has lost her job because she was on maternity leave and then have to spend her maternity leave fighting to get her job back."
Posted by Claire Horsfield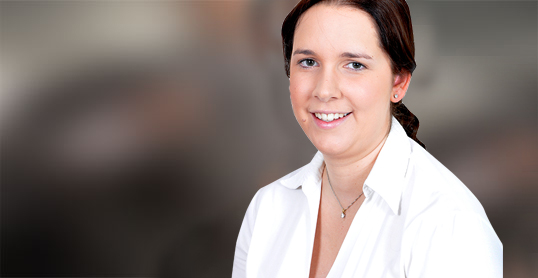 Claire is an experienced employment lawyer, training legal executive with extensive previous HR experience too. She has particular experience in discrimination, harassment and whistleblowing tribunal claims and leading internal dispute management in various sectors (including healthcare, veterinary, charitable services sector, and engineering clients). KEY AREAS OF WORK Claire is brilliant at getting things done and thankfully she also supports the head of the team as Practice Director, helping develop our growing practice and business too. Prior to starting her legal career, Claire was a specialist in HR advice for over 10 years, she now frequently helps clients with all day to day employment law issues, such as disciplinary and grievances, employee performance management and engagement and all things from recruitment to dismissal too – more recently Claire has been undertaking work defending and bringing claims at the Employment Tribunal. Her credentials include, Affiliate Member of the Chartered Institute of Legal Executives (CILEX) and a Chartered Member of the Chartered Institute of Personnel and Development (CIPD). Claire is brilliant at getting things done and thankfully she also supports the head of the team as Practice Director, helping develop our growing practice and business too.