15 Feb
What to do when key employee resigns: here's a lawyer's perspective
That moment when a person you rely on, who has access to all your customers, contacts and suppliers tells you they want to leave!
The health and performance of your business can hang in the balance at such moments.
So how should you handle this situation?
Here are some easy to apply steps to take from the head of our employment and HR team.
Step 1: Don't react get it in writing!
Notice terms and other contractual obligations may well not be triggered until the written resignation is tendered.
Securing the resignation in writing gives you time to reflect and something material to rely on – resignations can be a heat of the moment thing and can be retracted too.
Also, in cases where Directorships are held, clarifying how, when and what they are resigning from is crucial too (see further below).
Step 2: Ask them why and where they are going?
Obvious we know, but, understanding the employee's 'why' helps understand whether or not this is a contentious exit i.e. they are resigning in response to a say, breach of a legal obligation – maybe alleged harassment or bullying or breach of pay terms, thus, their exit poses a legal liability and competitive threat – this is where you really do benefit from our legal expertise and HR advice.
What are the claims and risks here?
If that is the case, and there are credible contentions of breach on your part, bearing in mind the contractual principles regulating enforcement of terms of employment, you may well be unable to enforce any otherwise legitimate contractual protections of your business interests (for example, prohibiting poaching of customers and staff after they leave) you having arguably breached those terms first, in those circumstances we can assess the employment law / liabilities and risks and in many cases, help negotiate and secure some protection.
You may also be legally obligated to investigate any such complaints as formal grievances and your failure to do so could create yet another breach of a legal obligation and claim – further bolstering the exiting employee's position against you.
What about when the employee is in breach?
Similarly, if we help you establish they are in breach first or exclusively so, then the employee or Director may well (subject to proper investigation, process and hearing) forfeit rights to notice and other payments and rights – whilst a careful investigation and procedure has to be followed – that could be the outcome creating very useful leverage to negotiate an exit on your terms.
We very often help clients achieve this using our on-site HR support and I.T. investigations partners on occasion too.
Dealing with any contentious issues head on and properly often helps you control the situation, in some cases retain the employee or at least start to assert control and leverage over the exit process to secure a smooth and safe exit reducing harm to your, customers, employees, sales and business interests.
Step 3: Check the contracts and all other terms
The contract should properly regulate exit arrangements and you should avoid (unless it commercially suits to do so) being in breach.
When planning your strategy and position – look for the following: –
Notice period, how long and on what terms?
Can you utilise garden leave to keep them away from customers?
Can you legitimately retain bonus and commissions during this period and afterwards?
Can you pay in lieu of notice in circumstances where you need a swift exit?
Can you retain I.T. hardware and close access to systems, when is the best time to do so?
Are there any wider interests, bonus, commission, profit shares, shares and options; and how are they dealt with in the circumstances of your case? T
Step 4: Assess what you need to protect quickly
Assessing competitive threat is crucial as is identifying whether or not you have sufficient contractual protection do so.
It does not surprise us when clients who (for all the best intentions) don't have any or any adequate protection for crucial assets to their business – let's say a Sales Director or Senior Account Manager or in some way a key work generator, with no agreement not to poach your customers and staff – in those case, where notice is short and there aren't any other adequate protections, you can often face an immediate competitive threat, we have witnessed how devastating that can be in various sectors where large portions of custom are taken.
Step 5: Investigate any concerns
If the person is a senior or Director with a greater duty of good faith to the business and where they could harm the business – there are simple and cost effective investigations and processes we can help you implement in a legally complaint way.
Where you don't have comprehensive I.T. security systems, we often see abuse of access to information and preparatory work being undertaken prior to the persons departure.
Evidence of removal of confidential information for example, as sad as it is, is very useful to locate early to help control any potential harm to the business and facilitate and controlled and swift exit.
Step 6: Do you need additional protection and control?
After a thorough review of the issues outlined above – do you need to control and protect on exit? If yes, then in order to negotiate a more secure exit with more contractual and protection from competitive activity, we can help you in such cases, we often examine facts, identify leverage and structure settlement proposals with additional protection and exit arrangements in order to avoid costly disputes that could arise.
Posted by Lee Stephens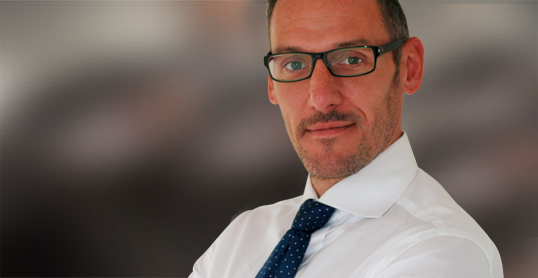 Lee Stephens heads up the team with the help of his co-Directors, Lee has practiced as a specialist employment Solicitor for almost 20 years now, formerly as a Partner with a leading UK law firm Lee Stephens advises SME's to PLCs and he has a wealth of experience in successfully helping businesses with all aspects of employment law from the day to day to complex reorganizations, TUPE, senior executive removals and disputes through to Tribunal too. KEY AREAS OF WORK Lee has significant experience on:- Post termination and confidentiality breaches and injunctive relief work TUPE transfers and consultations; Senior executive disputes and removals Re-organizations and restructures in various sectors from healthcare, manufacturing to independent schools Agency and self-employed contracts and related claims Employment Tribunal defence and claims Lee has spoken on invitation on various aspects of employment law for various groups across the UK. Using his knowledge and experience Lee solves problems for clients and provides excellent service too. Lee also undertakes his own advocacy and delivers management training workshops and he has particular experience working with clients within the Private School, Veterinary, Care, Recruitment and Production, Logistics & Manufacturing sectors.