17 Jan
Dismissal for attending work when a family member may have COVID held unfair: unusual times and an unusual case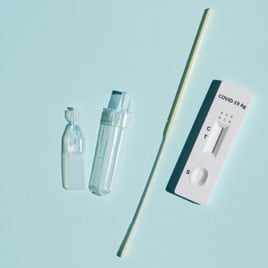 The circumstances of this case are peculiar which, thankfully, means that the majority of employees will not face disciplinary action for turning up to work.
Background
Mr. D Lewis was a forklift driver who had been working for the Benriach Distillery company since 1998.
On the 8 February 2021, Mr. Lewis attended work and informed his Line Manager that his son had taken a COVID-19 test the previous Saturday because he had a cough and a number of his friends had tested positive. This message was relayed to the company's HR department.
In their response, the HR department's Mr. Simon Briggs was highly critical of Mr. Lewis' actions, alleging that he had been "reckless", "highly irresponsible" and had formed the opinion that Mr. Lewis' son "must have been showing symptoms".
Mr. Briggs commenced an investigation into Mr. Lewis on the 10 February 2021. During this investigation meeting, Mr. Lewis gave evidence that he didn't think that his son had required a test as he had been skeptical about the sincerity of his son's condition.
However, Mr. Lewis' son exhibited further symptoms, including a headache and loss of smell. It was at this point that Mr. Lewis called the NHS to chase the results of his son's COVID-19 test and was informed that whilst waiting for the results, he should isolate.
Mr. Lewis was suspended on full pay before attendance at a disciplinary hearing on the 23 February 2021 for a "serious breach of health and safety process" at which Mr. Briggs would be present. During the disciplinary hearing, Mr. Lewis gave evidence that his son had not shown symptoms prior to his attendance at work on the 8 February 2021 and reiterated his concerns that his son had been disingenuous.
Despite this, Mr. Lewis was dismissed on the 25 February 2021 with immediate effect and without notice on the basis that his explanation was not acceptable. He was accused of knowingly breaching company and government guidelines.
In his appeal, Mr. Lewis reiterated that he would not knowingly have attended work with symptoms and it was accepted that there was no clear guidance on isolating while awaiting test results. Unfortunately, he was unsuccessful in this appeal, in part because his son went on to test positive for COVID-19.
Did the employer win?
No. The Tribunal held that Mr. Lewis had been unfairly dismissed for a number of reasons:-
Mr. Lewis' conduct could not have been gross misconduct as it was "neither intentional nor gross negligence";
Mr. Briggs' involvement throughout the process and, you guessed it, his pre-judgment of the situation in that initial email;
The fact that Mr. Lewis had nothing to gain by pretending his son did not have COVID-19 because he would have been paid for self-isolating anyway.
Mr. Lewis did not knowingly breach the guidelines.
What does this mean for employers?
This case is an interesting one because we have blameworthy conduct from Mr. Lewis and a defence which, typically, does not wash, that 'ignorance is not a defence'.
Despite this, his dismissal was held to be unfair and it is worth us breaking down some of the key elements:-
Avoid knee-jerk reactions and jumping to conclusions: Briggs' initial email indicated that he had formed his opinion on the matter, before even meeting with Mr. Lewis.
Ensure that your investigation is thorough and discovers all the facts: some of which may simply be the testimony of the individual concerned. Arguably, had this happened in this case it may have been possible to avoid litigation.
Ensure that the individuals involved in the process are impartial: Sometimes this is not always possible but, where it is, those who are senior enough and have not been involved in the process should be utilized at the various stages. Clearly in this case, Mr. Briggs' involvement from the start and throughout was criticized by the tribunal.
Consider the wider picture: In this scenario, Mr. Lewis had a clean disciplinary record and an excellent attendance record over his 23-year career.
If you would like any further advice or support on this topic, or any other employment law issue, please contact the team on 01904 360295 or by emailing enquiries@bridgeehr.co.uk.
Posted by Alex Millward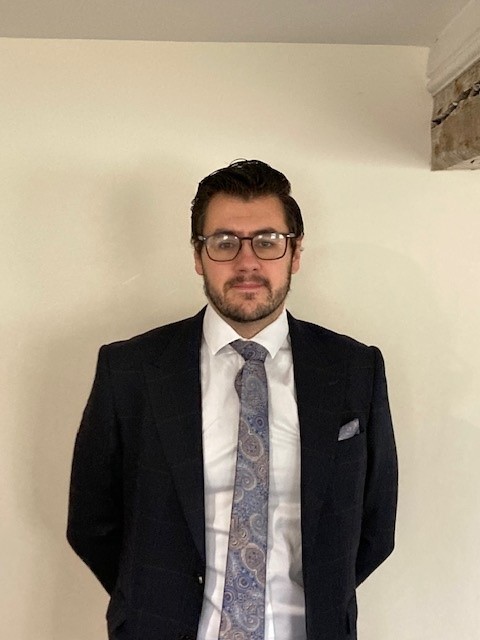 Alex is an experienced Chartered Legal Executive specialising in employment law. KEY AREAS OF WORK Having previously worked in large national and regional specialist employment law teams, Alex is pragmatic and clear and enjoys supporting both businesses and senior employee clients on all aspects of employment law within our specialist Legal 500 team at BRIDGE. Working as a Chartered Legal Executive, Alex has experienced a wide variety of employment law matters particularly working on Employment Tribunal defences and with private schools and across many SME clients in various sectors