15 Feb
Are you dismissing for the correct reason? An employer's warning!
Are you dismissing for the correct reason? An employer's warning!
Generally speaking, employees / workers must not be subjected to any detrimental treatment or dismissal by their employer on the grounds that they have made a protected disclosure – for example, complaints about safety breaches or other compliance breaches. Such claims can be very expensive and require reporting to a relevant regulatory body, thus, they need to be handled very carefully.
So, what happens if an employer tries to dismiss for something else?
Well in genuine cases that could mean there isn't a valid claim of detriment as above, for example where there is a genuine and unrelated act of gross misconduct.
However, in cases where that 'other reason' isn't genuine – i.e. where the employer or manager, in its desperation to avoid claims, makes up a reason, to void the link with the compliance disclosures made by the employee…..that may well mean rather a lot of trouble for the employer!
As the case below highlights, responsibility for this will lie with the employer, and therefore employers must be careful when allowing managers to discipline and/or dismiss employees, as if they have made protected disclosures which the manager is trying to hide, liability can flow. Even where there is no intention to deceive, ignorance can result in the same outcome and so managers should be trained and/or provided with legal guidance and thus, understand how to manage what are in fact very technical protections, with possible large compensation awards, that can often be hidden behind seemingly fairly innocuous employee/worker complaints concerning an employer's non-compliance with legal obligations.
What happened in this recent case?
The Supreme Court has unanimously held that if a manager above the employee/worker in question determines that employee should be dismissed for a specific reason – but hides it behind an invented reason which the decision-maker adopts (.i.e. it is not your protected disclosures / whistleblowing – rather your performance) then the reason for the dismissal can be the hidden reason – rather than the invented one!
An odd case, but a reminder to be clear and use the facts present rather than trump up another allegation – the courts will indeed look behind the presented facts in evidence!
Case facts
Mrs Jhuti was employed by the Royal Mail and early in her employment she raised concerns about whether a colleague had breached both Ofcom and Royal Mail rules.
Her supervisor subsequently put her under pressure to withdraw the allegation, started to raise concerns about her performance and make her fearful for her job. The Manager insisted she attend weekly meetings to monitor her progress and began sending an "ever changing unattainable list of requirements". He then asked her to compile a list of key clients from a former employer; and concerned it would put her in breach of her legal obligations, she put in a complaint to HR about her treatment generally.
After a change in line manager, at her request, her trial period was extended and she was told she was not making required progress.
She became ill with stress and put in a grievance, and was offered a termination package at this point, which she rejected.
During her sick leave, another manager was appointed (with no knowledge of the background) to consider whether she should be terminated due to performance, based on the evidence compiled previously.
This manager was provided with selected evidence, and not provided with any of the emails where Mrs Jhuti raised disclosures.
She alleged she was being "sacked for telling the truth", and the line manager had a meeting with the former line manager to discuss this. He gave a false account of the initial complaint, suggesting that she had raised concerns but had then been happy that she had misunderstood.
This version was accepted and she was then dismissed, after failing to attend the hearing due to ill-health. She appealed, which was rejected, and then brought a claim that she was automatically unfairly dismissed as a result of having made a protected disclosure.
What does this mean legally?
The main point we are considering here was whether the employer could be liable for the conduct of the line manager who went too far – who invented the case against Mrs Jhuti – despite in fact not knowing about it, and then making what they believed was a fair decision.
The Supreme Court unanimously held that if a person in the hierarchy of responsibility above the employee determines that they should be dismissed for a reason but hides it behind an invented reason which the decision-maker adopts, the reason for the dismissal is the hidden reason rather than the invented reason. Therefore, the reason for the dismissal here was the line manager's reason – the protected disclosures – and not the performance which he had created to hide it, even though the employer making the actual decision had no knowledge of this.
What does this mean for you, as an Employer?
If you are reading this an employer, you may be feeling that the Royal Mail were rather hard done by. They took reasonable steps, investigated and made a fair decision on the facts as they believed them. How could you protect yourself against being caught by a rogue line manager?
Take any complaints seriously and follow a clear process
Our top tips would be to take any allegations of bias very seriously, and to investigate further than simply asking the actual line manager involved.
Investigate matters independently
In these cases, it is often wise to appoint outside HR professionals to come in and do a full and fair investigation for you – and especially where there is a breakdown of trust with the employee involved, who may be more likely to be forthcoming to someone from outside the organisation. Had the Royal Mail done this, and been made aware of all the background, it is unlikely they would have dismissed Mrs Jhuti, and indeed would more likely have resulted in some action being taken against the line manager involved, who was clearly involved in deception, as well as his bullying actions against Mrs Jhuti.
How can we help?
Here at Bridge we have our own excellent HR professionals who often step in to undertake disciplinary and grievance investigations, as well as supporting managers through the process. This is very valuable for the smaller organisations, where they do not have in-house speciality, but, as this case shows, even in larger organisations, using an outside, independent professional can sometimes be the way to avoid expensive litigation further down the line.
Do get in touch if you'd like to find out more about how we can help, not only with technical legal support, but with practical HR assistance.
Posted by Lee Stephens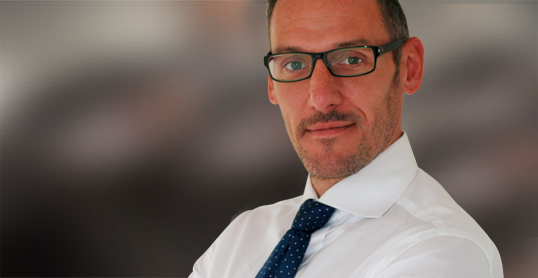 Lee Stephens heads up the team with the help of his co-Directors, Lee has practiced as a specialist employment Solicitor for almost 20 years now, formerly as a Partner with a leading UK law firm Lee Stephens advises SME's to PLCs and he has a wealth of experience in successfully helping businesses with all aspects of employment law from the day to day to complex reorganizations, TUPE, senior executive removals and disputes through to Tribunal too. KEY AREAS OF WORK Lee has significant experience on:- Post termination and confidentiality breaches and injunctive relief work TUPE transfers and consultations; Senior executive disputes and removals Re-organizations and restructures in various sectors from healthcare, manufacturing to independent schools Agency and self-employed contracts and related claims Employment Tribunal defence and claims Lee has spoken on invitation on various aspects of employment law for various groups across the UK. Using his knowledge and experience Lee solves problems for clients and provides excellent service too. Lee also undertakes his own advocacy and delivers management training workshops and he has particular experience working with clients within the Private School, Veterinary, Care, Recruitment and Production, Logistics & Manufacturing sectors.