15 Feb
Are your self employed staff really self employed?
Locum GP deemed a 'worker' – update for all Practice Managers
The Employment Appeal Tribunal recently ruled that a GP operating under their own limited company was a 'worker' – despite the locum being paid for several years as a contractor through her limited company, providing her own equipment and indemnity insurance.
Having been in and out of the Employment Tribunal defending our clients on this very issue, we're not surprised to see another Judgment against employers.
We can help Practice Managers with locum Nurse or GP arrangements reduce the risks of potentially very costly PAYE and employment claims in such cases.
This present case again poses a very useful reminder to all of you using what appear to be independent GP, Nurse and even admin contract arrangements.
If, contrary to what you believe, your arrangements are assessed to be Workers, you and your organisation could then be held liable for (among others things) holiday pay, working time and PAYE liabilities – the list goes on.
A simple and early legal review of such arrangements can help avoid this outcome.
Whether or not your own arrangements are creating in law either a 'self-employed contractor', 'worker' or even 'employee' arrangement is crucial.
Getting it right with our help can be very simple – getting it wrong can be very, very costly, potentially amounting to thousands in claim value and liabilities.
This doesn't mean you can't use external resources in a flexible and low risk way – as you'll need to with things such as: out of hours cover, project work and general cover, and of course agency fees are expensive too!
What this does mean however, is that your documentation and your accompanying practical arrangements will greatly benefit from our legal review – to reduce the risks of claims. Click here to contact us and arrange a free consultation
That's why we urge any practice or organisation with external contract 'self-employed' cover to check their arrangements with us.
In doing so you'll find it useful and in the majority of cases we can very easily and cost effectively help you assess and reduce risks now rather than later when claims are either being investigated, threatened or issued.
Posted by Lee Stephens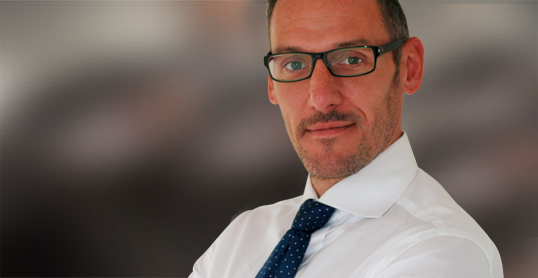 Lee Stephens heads up the team with the help of his co-Directors, Lee has practiced as a specialist employment Solicitor for almost 20 years now, formerly as a Partner with a leading UK law firm Lee Stephens advises SME's to PLCs and he has a wealth of experience in successfully helping businesses with all aspects of employment law from the day to day to complex reorganizations, TUPE, senior executive removals and disputes through to Tribunal too. KEY AREAS OF WORK Lee has significant experience on:- Post termination and confidentiality breaches and injunctive relief work TUPE transfers and consultations; Senior executive disputes and removals Re-organizations and restructures in various sectors from healthcare, manufacturing to independent schools Agency and self-employed contracts and related claims Employment Tribunal defence and claims Lee has spoken on invitation on various aspects of employment law for various groups across the UK. Using his knowledge and experience Lee solves problems for clients and provides excellent service too. Lee also undertakes his own advocacy and delivers management training workshops and he has particular experience working with clients within the Private School, Veterinary, Care, Recruitment and Production, Logistics & Manufacturing sectors.