15 Feb
Brexit: will it make any difference to employment law?
As you will have read, recently the UK and the EU recently reached a Trade and Co-operation Agreement (trade agreement) and the terms of this agreement will have an effect on employment law – particularly the so called 'level playing field' provisions. Many employment laws in the UK implement European Directives and previously had to be interpreted in a manner which is consistent with the underlying European Directive and decisions of the European Court of Justice. Employment lawyers were watching carefully to see to what extent the trade agreement would fetter the ability of the UK to make its own employment laws.
We have a much clearer idea of the position now Brexit has been completed and a trade agreement reached. A summary of the position is below:
UK employment laws which derive from EU law and which were already in force prior to 31st December 2020 remain in force (so, for example, GDPR, TUPE and the Working Time Regulations are still very much a part of the UK employment law landscape). These laws are often referred to as 'retained EU law'.
Decisions of the European Court of Justice (ECJ) prior to 31st December 2020 will still apply when the courts are considering retained EU law, and this legislation must be interpreted in accordance with those decisions.
So, ECJ decisions handed down prior to 31st December 2020 will still be relevant when Employment Tribunals are interpreting UK employment law which is based on an EU directive. However, the Court of Appeal and Supreme Court may depart from such ECJ decisions when they believe "it appears right to do so" (whatever that means). Lower courts – including Employment Tribunals – cannot depart from ECJ decisions in force prior to the end of 2020. They remain bound by them.
There is no requirement for any court in the UK to follow new ECJ decisions – however, the courts (including the Employment Tribunals) are entitled to have regard to such decisions if "relevant to any matter before the court or tribunal." This is likely to give rise to disputes in the Employment Tribunals over whether the Tribunal should have regard to a new ECJ decision or not. Tribunals are used to having regard to ECJ case law, and it remains to be seen whether that's a habit which can be easily broken.
The UK Parliament is free to legislate to amend retained EU law and to deviate from future EU employment laws – there is no obligation on the UK to adopt or mirror any new employment laws the EU introduces. However, if the UK departs from EU law (either existing or future law) in a manner which "materially impacts trade and investment" the EU can invoke a dispute resolution procedure contained in the trade agreement reached with the UK. If the dispute isn't resolved, the EU is able to impose tariffs on goods coming from the UK.
It will no doubt take a number of years before we really get a picture of how much UK employment law will change as a result of Brexit. There have been media reports that the UK government were considering making significant changes to UK employment law in the wake of Brexit. However, this has been denied by the Business Secretary, Kwasi Kwarteng, who said the government has no plans to reduce workers' rights – saying instead the government want to protect and enhance them.
Many EU derived employment rights have become such a familiar part of the UK legal landscape it is hard to imagine wholesale changes being made to them, at least in the short term. It is also worth remembering that the UK has previously 'gold-plated' EU laws (for example, enhancing minimum statutory holiday requirements) and a number of important employment laws are entirely the choice of the UK Parliament – unfair dismissal, national minimum wage and whistleblowing being three such areas.
Any change to UK employment law as a result of Brexit is more likely to be an evolution rather than a revolution.
Posted by Lee Stephens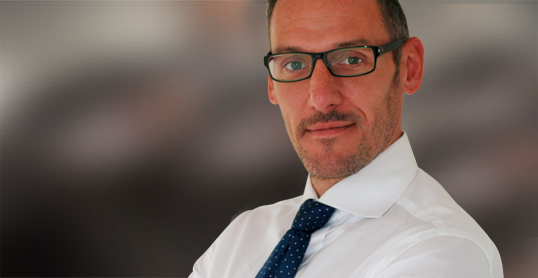 Lee Stephens heads up the team with the help of his co-Directors, Lee has practiced as a specialist employment Solicitor for almost 20 years now, formerly as a Partner with a leading UK law firm Lee Stephens advises SME's to PLCs and he has a wealth of experience in successfully helping businesses with all aspects of employment law from the day to day to complex reorganizations, TUPE, senior executive removals and disputes through to Tribunal too. KEY AREAS OF WORK Lee has significant experience on:- Post termination and confidentiality breaches and injunctive relief work TUPE transfers and consultations; Senior executive disputes and removals Re-organizations and restructures in various sectors from healthcare, manufacturing to independent schools Agency and self-employed contracts and related claims Employment Tribunal defence and claims Lee has spoken on invitation on various aspects of employment law for various groups across the UK. Using his knowledge and experience Lee solves problems for clients and provides excellent service too. Lee also undertakes his own advocacy and delivers management training workshops and he has particular experience working with clients within the Private School, Veterinary, Care, Recruitment and Production, Logistics & Manufacturing sectors.