15 Feb
Childcare and other issues under the Tier system
Emma Grace, Employment Solicitor at BRIDGE discusses the continuing challenges of childcare and furlough during the pandemic…
Childcare and furlough
Schools may be open again but the impact of the closures earlier in the year and current restrictions are still being felt. Employees' now have access to far more in the way of childcare than under the original lockdown, when parents were home-schooling young children all over the country, but the "wrap around" support used by so many families is often not open, leaving people struggling to go back to "normal" and asking their employers for help.
The new extended furlough scheme from 1 November stipulates that: if you are unable to work due to childcare responsibilities (or other caring responsibilities) then employers may indeed put you on furlough.
That is not a right, and discretion remains with employers at all times.
If an employer wishes to furlough staff who cannot return to work due to childcare, then they need to consider their options.
Flexibility
The extended furlough scheme is flexible, so the option to furlough staff for non-school hours would exist, allowing them to work part of their normal hours and be paid for it, and then receive furlough for the hours they cannot work.
As an employer you would need to consider if this would work for you, you do not have to offer your employees furlough, but you may wish to do so to enable them to continue working for you (within the rules) and receive the support that the government has put in place.
Certainly, where you would otherwise be making them redundant, then the furlough scheme is specifically designed to avoid that, and can be accessed accordingly.
We have seen instances of employees clearly asking for furlough because they would rather be at home on furlough than back at work, and employers must be alive to potential claims by other employees if they are not careful with their decisions about who to claim furlough for.
Genuinely unable to work due to childcare?
The fact that schools and childcare establishments are open and nannies and childminders allowed to work means that the test to show you are unable to work because of childcare will be much higher, and employees who previously worked with childcare support would need to provide some reason why that is not available to them again.
What about vulnerable workers and those who live with a vulnerable person?
Another reason we are seeing employees request furlough is if the employee lives in a household with a previously shielded person – in this instance if the employee is unable to work from home, then they are able to be furloughed.
As before, there is no "right" to furlough and you as employer need to consider whether or not this is appropriate.
You may have actually clinically vulnerable people working for you who are not on furlough, and you do need to be careful to be fair to all your employees and apply the rules fairly and with regard to existing employment law obligations.
Self-isolation
It is important to remember that furlough is not designed to cover periods where employees are self-isolating or off on short-term absence – for example, if their child is sent home from school to self-isolate.
How you deal with such absences is up to you – the employee should qualify for SSP, but, depending on your economic situation, you may wish to support employees who are self-isolating with a higher level of sick pay, in order to ensure that employees who are notified that they should self-isolate do not hide this fact and turn up to work because they cannot afford not to – especially in the run up to Christmas.
Get in touch with the team
If you are an employer faced with such requests, it's always a good idea to get professional advice early on to avoid the issue getting out of hand and preserve the working relationship. You can contact the legal team for a free confidential consultation: Click the link to contact us
Posted by Lee Stephens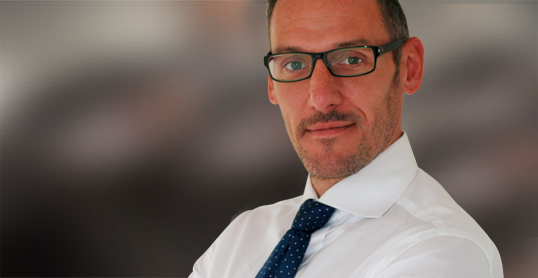 Lee Stephens heads up the team with the help of his co-Directors, Lee has practiced as a specialist employment Solicitor for almost 20 years now, formerly as a Partner with a leading UK law firm Lee Stephens advises SME's to PLCs and he has a wealth of experience in successfully helping businesses with all aspects of employment law from the day to day to complex reorganizations, TUPE, senior executive removals and disputes through to Tribunal too. KEY AREAS OF WORK Lee has significant experience on:- Post termination and confidentiality breaches and injunctive relief work TUPE transfers and consultations; Senior executive disputes and removals Re-organizations and restructures in various sectors from healthcare, manufacturing to independent schools Agency and self-employed contracts and related claims Employment Tribunal defence and claims Lee has spoken on invitation on various aspects of employment law for various groups across the UK. Using his knowledge and experience Lee solves problems for clients and provides excellent service too. Lee also undertakes his own advocacy and delivers management training workshops and he has particular experience working with clients within the Private School, Veterinary, Care, Recruitment and Production, Logistics & Manufacturing sectors.