15 Feb
CORONAVIRUS – LATEST ADVICE TO EMPLOYERS
Today sees the Prime Minster chairing the government's emergency Cobra committee looking at preparedness for the COVID-19 virus. With Professor Paul Cosford, Medical Director from Public Health England, warning that transmission of the virus is "highly likely", we all need to be reviewing our approach to this increasing risk to our staff.
We are currently getting calls from employers with staff that are starting to panic about the coronavirus. It is important to calm fears as much as possible and to keep assessing risks in your workplace and communicating with your staff. Keep an eye on the GOV.UK website which has the latest information on affected travel areas and the need for individuals to be quarantined.
Our TOP TIPS for keeping on top of this changing challenge include:
Know the warning signs – ensure you and your staff look out for symptoms such as coughing, having difficulty breathing and a fever as these can be a sign of exposure to the virus. If concerned, phone 111 immediately for medical advice.
Reduce exposure for your staff as much as you reasonably can – defer business travel to high risk locations, encourage home working and have clear guidance for staff who may have been exposed to the virus.
Practice good hygiene – whilst face masks are not currently recommended, you can make sure you provide tissues/hand sanitisers and encourage staff to frequently wash their hands with soap and hot water. Disinfectant cleaning wipes used on phones, keyboards and handles/lift buttons etc can supplement a good workplace cleaning regime. Consider putting up posters such as promoting the government's 'Catch it, Bin it, Kill it' campaign. How about suggesting that handshakes are suspended for the time being?
Have in place business continuity plans – from ensuring staff emergency contact details are up to date through to planning for lockdowns of business premises.
Watch out for bullying and discriminatory behaviour – nobody should be treated differently or unfairly because of their race, ethnicity or family circumstances.
Review your employment policies – make sure staff are aware of what is expected of them in terms of notifying of any illness or intention to quarantine/self-isolate. Is your policy clear about what will be treated as paid sick leave and when unpaid or unauthorised absence would apply?
We'll be keeping a close eye on the impact of coronavirus in the workplace so if you want any further advice on this, or any other employment law issues, contact the Bridge Employment Law team on 01904 949010 or email us at enquiries@bridgeehr.co.uk
Posted by Lee Stephens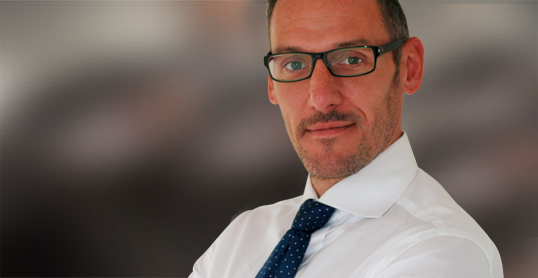 Lee Stephens heads up the team with the help of his co-Directors, Lee has practiced as a specialist employment Solicitor for almost 20 years now, formerly as a Partner with a leading UK law firm Lee Stephens advises SME's to PLCs and he has a wealth of experience in successfully helping businesses with all aspects of employment law from the day to day to complex reorganizations, TUPE, senior executive removals and disputes through to Tribunal too. KEY AREAS OF WORK Lee has significant experience on:- Post termination and confidentiality breaches and injunctive relief work TUPE transfers and consultations; Senior executive disputes and removals Re-organizations and restructures in various sectors from healthcare, manufacturing to independent schools Agency and self-employed contracts and related claims Employment Tribunal defence and claims Lee has spoken on invitation on various aspects of employment law for various groups across the UK. Using his knowledge and experience Lee solves problems for clients and provides excellent service too. Lee also undertakes his own advocacy and delivers management training workshops and he has particular experience working with clients within the Private School, Veterinary, Care, Recruitment and Production, Logistics & Manufacturing sectors.