15 Feb
Hairdresser Meghan Gorman wins case over 'false self-employment'
A hairdresser who had signed a consultancy agreement has been held to be an employee. Ms Gorman started work as an apprentice at the salon in Manchester in 2013. Following her qualification in 2014, the salon provided her with an "Independent Contract for Services" in which it agreed to engage her as a "self-employed hairstylist". The document clearly set out that she was not an employee of the salon, nor did she wish to be one.
In 2019, the salon closed and she subsequently issued a claim for unfair dismissal, sex discrimination, notice pay, holiday pay and redundancy pay. Part of the defence was that she could not claim because she was self-employed, and thus those remedies were not available to her. A preliminary hearing took place to determine her employment status.
Factors to note are:
The tribunal noted that Ms Gorman was 19 when she started work for the salon and that she did not understand (and was unable to negotiate) the terms of the contract. When drafting self-employed consultancy contracts, it may be wise to ensure that the parties receive independent legal advice, and it may be sensible to include a certificate where this advice is confirmed to have been given. This will remove the objection that the contractor did not understand what they were signing.
It also found that the contract did not reflect the reality of her working arrangements – and this will be key in all such cases. She was subject to strict control by the salon when providing her services. There were obligations on both sides, with clients being allocated to her and her being obliged to provide services. Although the contract theoretically allowed her to send a substitute if she could not attend work, in practice this was not possible. If she was unable to work, her clients were covered by other stylists at the salon. This, therefore, is far more akin to an employment relationship than a self-employed one. It is vital that if you want an arrangement to be truly that of a self-employed contractor, then the way the contract operates in practice will often be more important than what the contract states on paper. A truly self-employed contract should give freedom to accept work or not, although once accepted then the obligation to perform services does arise. In addition, whilst it will be acceptable to have approval over substitutions, such a clause should be genuine and should reflect the reality.
On these facts, the tribunal held that the tests for employee status were easily made out. Whilst this is only a Tribunal decision, and thus doesn't set any precedents, it is a good illustration of how such arrangements will be considered in practice if they are challenged, and a real lesson for employers as to how not to organise a self-employed relationship.
If a genuine self-employed relationship is to be created, then a business needs to not only ensure that the documents it uses are carefully drafted, but also that it's practices and the way that the consultant is treated on a day to day basis do not undermine the legal document.
Here at Bridge we are able to provide this sort of long term support to our clients to ensure that they not only get high quality legal documents reflecting their instructions, but that they understand how to use them in practice so as not to undermine the situation.
Posted by Lee Stephens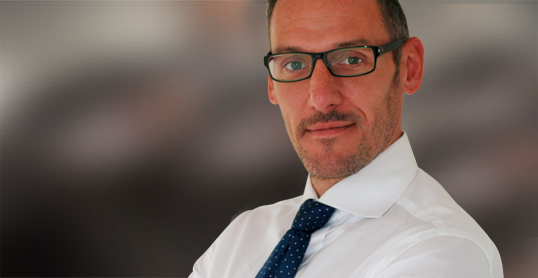 Lee Stephens heads up the team with the help of his co-Directors, Lee has practiced as a specialist employment Solicitor for almost 20 years now, formerly as a Partner with a leading UK law firm Lee Stephens advises SME's to PLCs and he has a wealth of experience in successfully helping businesses with all aspects of employment law from the day to day to complex reorganizations, TUPE, senior executive removals and disputes through to Tribunal too. KEY AREAS OF WORK Lee has significant experience on:- Post termination and confidentiality breaches and injunctive relief work TUPE transfers and consultations; Senior executive disputes and removals Re-organizations and restructures in various sectors from healthcare, manufacturing to independent schools Agency and self-employed contracts and related claims Employment Tribunal defence and claims Lee has spoken on invitation on various aspects of employment law for various groups across the UK. Using his knowledge and experience Lee solves problems for clients and provides excellent service too. Lee also undertakes his own advocacy and delivers management training workshops and he has particular experience working with clients within the Private School, Veterinary, Care, Recruitment and Production, Logistics & Manufacturing sectors.