15 Feb
Jack's Law – A World First
April 2020 will see the UK being a world-first in giving working parents who tragically lose a child under the age of 18, or who have a stillbirth after 24 weeks of pregnancy, a statutory right to two weeks parental bereavement leave thanks to the Parental Bereavement (Leave and Pay) Act.
Known as Jack's Law, in memory of Jack Herd whose mother, Lucy, campaigned tirelessly for this right, employees who meet the definition of a "parent" will be able to take this leave as two weeks consecutively or as two separate weeks at separate times any time in the first 56 weeks following the death or stillbirth of their child – as long as they are taken as whole weeks.
The period was set at 56 weeks to allow for time to be taken off round about the time of the first anniversary of the child's death as well, should parents so wish – another nod to the need for employees to have their family rights recognised and reflected.
You do not need to have a minimum length of employment either to be able to access this leave – it is what is known as a day 1 right so is accessible to you however long you have been working for your employer.
Further, in the tragic event of the loss of more than one child, the law provides for separate periods of leave for each child.
This is a positive move towards bringing the UK more in line with other countries known more widely for their family-friendly rights and is one that can only be welcomed.
Whilst the right is not to paid leave in these circumstances, parents may qualify for statutory parental bereavement pay if they meet certain qualifying conditions and sympathetic employers may also consider enhancing this basic position by putting policies in place giving better pay conditions during such periods of leave and, indeed, greater flexibility in terms of how the leave is taken amongst other things.
Whilst there are some set requirements for accessing this leave, these have been drafted fairly widely to ensure the maximum support to people needing it and the definition of "parent" is also widely-defined so as to cover most types of parental or quasi-parental relationships, extending also to surrogates.
As mentioned above, employers may wish to put in place internal policies to reflect these changes to the law and to, possibly, enhance the rights of their employees here and give much needed guidance to follow at a very sensitive time. In doing so, care must be taken to ensure that any such policy sits well alongside any existing compassionate leave or other similar policies and it would be prudent to take advice here if you are an employer considering getting any such documentation in place.
Whilst we can only ever hope that we will not ever be in a position where this might apply to us, it is reassuring to know that employees now have a legal right to this time off – one less thing to worry about at a time when the right support is so crucial.
If you want any further advice on this, or any other employment law issues, contact the Bridge Employment Law team on 01904 360295 or email us at enquiries@bridgeehr.co.uk
Posted by Lee Stephens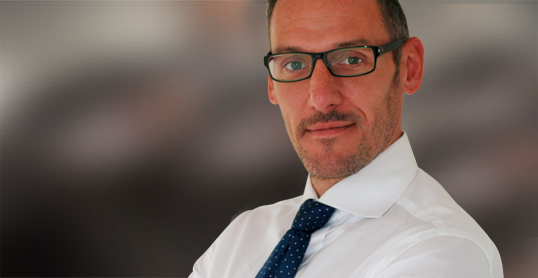 Lee Stephens heads up the team with the help of his co-Directors, Lee has practiced as a specialist employment Solicitor for almost 20 years now, formerly as a Partner with a leading UK law firm Lee Stephens advises SME's to PLCs and he has a wealth of experience in successfully helping businesses with all aspects of employment law from the day to day to complex reorganizations, TUPE, senior executive removals and disputes through to Tribunal too. KEY AREAS OF WORK Lee has significant experience on:- Post termination and confidentiality breaches and injunctive relief work TUPE transfers and consultations; Senior executive disputes and removals Re-organizations and restructures in various sectors from healthcare, manufacturing to independent schools Agency and self-employed contracts and related claims Employment Tribunal defence and claims Lee has spoken on invitation on various aspects of employment law for various groups across the UK. Using his knowledge and experience Lee solves problems for clients and provides excellent service too. Lee also undertakes his own advocacy and delivers management training workshops and he has particular experience working with clients within the Private School, Veterinary, Care, Recruitment and Production, Logistics & Manufacturing sectors.