15 Feb
Key penalties and legal obligations concerning Coronavirus that both you and your managers need to know
Here's a quick update from the team on the key legal obligations under the new legal regime:
Legal obligation to stop the employee from attending workplace
Where an employer knows an employee / worker has tested positive or they live with a person who has tested positive the employer is now legally obliged to stop the employee / worker from working (aside from home working of course) and a failure to do so attracts a fine starting at £1,000.
Regulation 7 creates the offence for Employers to knowingly require or encourage an employee, worker or agency worker too who is required to self-isolate to come to work / attend any place other than their place of self-isolation. It is worth stressing, again, that this includes those who are self-isolating due to living with a person that has tested positive for COVID.
Personal liability, yes, you could be personally liable!
Directors and managers can also be held personally liable if the employer's offence is committed due to their 'consent, connivance or neglect' (reg 11 (8)).
Legal obligation for employees / workers to inform employer
An individual must also tell their employer that they are self-isolating too and it is a criminal offence if they do not stay at home and self-isolate having been instructed to do so by NHS Test and Trace.
Obligation to collect data on public
Employers must also keep records of those who attend their premises
to reflect the fact that organisations are now legally obliged to keep a temporary record of:
Staff;
Customers;
Visitors;
for 21 days.
Failure to comply with collecting these details is punishable by a fine of up to £4,000.
This is, in the main, aimed at establishments in hospitality / leisure and tourism as well as places of worship, local authority establishments and so called 'close-contact' businesses i.e. hairdressers and those who give 'on-site' services.
Businesses / organisations should ideally collect the following information (digitally although hard copies are acceptable):
Staff: name, contact telephone number, dates and times they are at work.
Customers/visitors: name, contact number, date, arrival time and departure time, plus the name of the assigned staff member (if interaction is with a single member of staff).
The Information Commissioner's Office (ICO) has also published guidance on this data which suggests that organisations should:
Ask for what is needed only, no more.
Be transparent about what it's for and how it will be handled.
Store all data securely and confidentially.
Use it only for the purpose given.
Erase it in line with government guidance.
Ensure that you have the correct Data Protection Policies and Privacy Notices in place and staff are trained in the handling of this data as failure to do this would breach the General Data Protection Regulations. It is also vital that all Directors and Managers are aware of both their personal and the overall business obligations.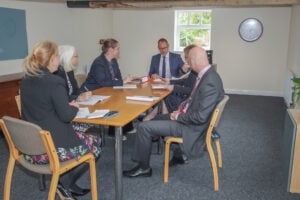 Posted by Lee Stephens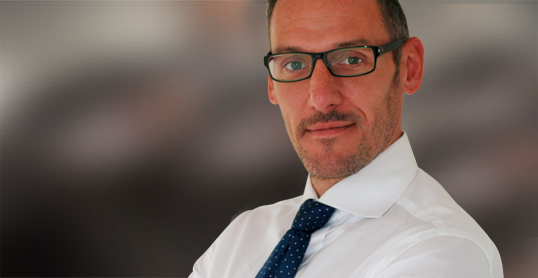 Lee Stephens heads up the team with the help of his co-Directors, Lee has practiced as a specialist employment Solicitor for almost 20 years now, formerly as a Partner with a leading UK law firm Lee Stephens advises SME's to PLCs and he has a wealth of experience in successfully helping businesses with all aspects of employment law from the day to day to complex reorganizations, TUPE, senior executive removals and disputes through to Tribunal too. KEY AREAS OF WORK Lee has significant experience on:- Post termination and confidentiality breaches and injunctive relief work TUPE transfers and consultations; Senior executive disputes and removals Re-organizations and restructures in various sectors from healthcare, manufacturing to independent schools Agency and self-employed contracts and related claims Employment Tribunal defence and claims Lee has spoken on invitation on various aspects of employment law for various groups across the UK. Using his knowledge and experience Lee solves problems for clients and provides excellent service too. Lee also undertakes his own advocacy and delivers management training workshops and he has particular experience working with clients within the Private School, Veterinary, Care, Recruitment and Production, Logistics & Manufacturing sectors.