15 Feb
Kindness in the workplace
Did you know that kindness is one of our team values here at BRIDGE?
This may seem at first glance like a fluffy, rather worthy ambition that doesn't fit with a commercially aware legal and HR practice. Read on to find out why we would beg to differ.
The late, great writer Maya Angelou famously said:
I've learned that people will forget what you said, people will forget what you did,
but people will never forget how you made them feel.
Dr Angelou understood the importance of treating people with dignity and respect. As many organisations grapple with the need to make posts redundant due to the impact of the COVID-19 pandemic, the way staff are treated is very much in the spotlight.
We support employers to ensure HOW they go about telling staff bad news is considered as carefully as WHAT they are going to say. Yes, there needs to be compliance with legislation and Company policy but there is always a place for kindness of approach and empathy with those who may be facing unemployment, redeployment or who find their hopes for promotion dashed.
We work through familiar conundrums such as whether it is best to 'spoil' someone's Christmas by putting them at risk of redundancy prior to the holiday period; how do you ensure staff working remotely hear a consistent and open message about proposed changes; and, how to approach a long serving team member who assumes that this means that they are 'safe' from the need to reduce staff numbers?
Companies such as John Lewis recognise that behaving in a kind way applies to staff at all times, not just when tough messages are being delivered. They have introduced 'Kindness Rules' that promote positive non-discriminatory behaviour amongst staff and customers. This echoes Companies such as Simple who have built their skincare brand on the promise that "kindness is at the heart of everything we do". This informs their whole operation from their cruelty free ethos through to the corporate relations they build.
Kindness as an approach therefore puts the needs of people centre stage whilst also being an effective way to do business. Why? Well, engaged staff are more likely to put in discretionary effort and if treated fairly and openly during any dismissal process, less likely to bring claims.
We draw on both our legal and HR expertise to support employers looking to best manage their staff in these testing times. We also have kindness to each other embedded into our ways of working – from who we recruit through to how we support colleagues facing out of work challenges.
To find out more about our values led approach to employment law and HR, contact any team member on 01904 360295 or email us at enquiries@bridgeehr.co.uk
Posted by Lee Stephens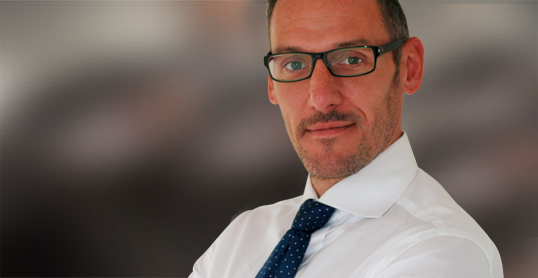 Lee Stephens heads up the team with the help of his co-Directors, Lee has practiced as a specialist employment Solicitor for almost 20 years now, formerly as a Partner with a leading UK law firm Lee Stephens advises SME's to PLCs and he has a wealth of experience in successfully helping businesses with all aspects of employment law from the day to day to complex reorganizations, TUPE, senior executive removals and disputes through to Tribunal too. KEY AREAS OF WORK Lee has significant experience on:- Post termination and confidentiality breaches and injunctive relief work TUPE transfers and consultations; Senior executive disputes and removals Re-organizations and restructures in various sectors from healthcare, manufacturing to independent schools Agency and self-employed contracts and related claims Employment Tribunal defence and claims Lee has spoken on invitation on various aspects of employment law for various groups across the UK. Using his knowledge and experience Lee solves problems for clients and provides excellent service too. Lee also undertakes his own advocacy and delivers management training workshops and he has particular experience working with clients within the Private School, Veterinary, Care, Recruitment and Production, Logistics & Manufacturing sectors.