15 Feb
Life after lockdown – are you ready to go back to work
Life after lockdown: how preparing now will help you to return successfully
Both the 'lockdown' and the Government Job Retention Scheme (GJRS) won't last indefinitely, amongst all the speculation many organisations are now looking to the future and planning for a new way of working, as lockdown is lifted and the GJRS ceases to fund payroll at the end of June.
Following the announcement today the Government have issued a clear message encouraging a significant number of businesses to get back to work – with a new safety measures in place – and indicating that wherever possible staff should continue to work at home.
It is essential to start employee and general human resource planning now with a view to securing agreement to make any necessary operational changes to structures, flexibility and new ways of working so they can be immediately implemented when the GJRS and lockdown are lifted in your sector.
It is also essential to review the Government guidance for your sector, apply it carefully via thorough risk assessments which are communicated with employees – as one of the biggest concerns employees have is the safety of their return to work.
This time between now and the end of the GJRS can be used effectively to ensure your organisation complies with legal process requirements to make any changes now, ready for the end of June.
What next for Employers?
Whether or not you have managed to remain open either partially or fully during the 'lockdown' or you have closed utilising the GJRS "furloughing" your teams, you will benefit from considering your options with us now, including: –
How you'll resume operations safely
What issues you may need to prepare for
What staff and structure you'll need on return
In addition to furlough, all businesses are preparing for the easing of restrictions and following today's announcement we will see publication of further information from the Government regarding what steps businesses can expect to take to emerge steadily and safely from lockdown over the coming days and weeks.
If your organisation has experienced difficulties as a result of the pandemic then your business may either see a surge in demand once reopen which you need to begin to plan for now. Or, unfortunately, for some businesses who have seen a downturn in work, you may need to reassess the operations of your business quickly to ensure it is agile and able to adapt to the changing economic landscape over the coming weeks, months and even potentially years depending on your sector.
As guidance is issued on how restrictions will be lifted we will be delivering a guidance workshop on the following key areas you'll need to consider:
Returning to work and your safety obligations
Handling sickness and isolation post lockdown
Planning and assessing workflows and staffing structures now, to prepare for changes to workflows and staffing needs when furlough is lifted
Using furlough time to consult on anticipated changes, saving time and money.
Ensuring the most cost efficient way of any changes.
We'll be covering these with you on our workshop at 12 noon on the 14th of May 2020.
Email your team contact or enquiries@bridgeehr.co.uk to book your place – or if you aren't able to make that date or time we can send you information after the event..
Why plan now?
Many companies are already reviewing staffing, workflow and organisational structures and working practices with post lockdown arrangements in mind – it is essential you plan ahead to be able to be prepared to be able to go back to work – even if that is complete new way of working – deal with all the staff questions and queries as well as ensuring plenty of time for complying with any legal process necessary.
Some legal processes can take at least 30-45 days to allow changes to be implemented without risk of automatic employment tribunal claims so it is important that you start to plan now.
We strongly recommend you use this short period of time (especially if accessing the Job Retention Scheme) to implement any staffing changes to be ready when furlough and lockdown is lifted.
For a lot of companies the economy won't be the same when we return, it has already contracted and, the road back may take time and during that period your workflow may not match your staffing overheads – that doesn't always mean redundancies, other solutions are available but they must be secured in a legally complaint way to avoid expensive claims.
For more information you can contact the BRIDGE team of employment law and HR specialists on 01904 360295 or email your team contact or enquiries@bridgeehr.co.uk
You can also sign up for our workshop on the 14th May 2020 at 12 noon by contacting us on the details above. More information on what we are going to cover is below.
Workshop Details
Our workshop is delivered by a specialist team helping you prepare for the end of furlough. In summary we'll be exploring:
Safely returning to the workplace
What are an employer's obligations:
Risk assessments at work.
Social distancing at work, 2M distancing, communal areas, PPE and sanitisation.
Isolation rules, shielding and vulnerable groups.
How to prepare and implement a safe system and what your obligations may be.
All employers will need to continue to comply with the latest Government public health guidance and the Health and Safety Executive guidance relating to COVID-19, we'll take a look at some practical steps to consider here.
We'll also cover some key employer obligations for working from home too.
Managing common staffing issues
We anticipate that as lockdown eases there will still be ongoing issues relating to staff absence, different ways of working and other common themes that we have seen emerge recently. We will cover:
Sickness absence.
Isolation if suspected of Covid-19 and impact on employment.
What to do when someone is unwell at work.
Flexible working and working from home.
Refusal to attend work.
Dealing with staff grievances and potential whistleblowing issues regarding health and safety.
Planning and managing reduced and variable workloads
A good assessment of the changing workflows upon return is crucial now.
Whilst staff are paid on furlough you can start consultations now to anticipate reduced or varying staffing needs, securing agreement now via correct legal consultation to utilise and implement various options such as:
Reduced / varying hours.
Laying off staff.
Sabbaticals & unpaid leave.
Parental Leave.
Secondment opportunities.
We'll cover these issues and when to start consultation and how best to secure contractual agreement to utilise them.
We are anticipating disputes and claims where furlough is lifted and reorganisations begin too quickly, under pressure and too late. We can help you plan an organised, well consulted and legally compliant process now to ensure changes can be made when you need them.
To book or to receive information after the workshop call 01904 360 295 or email your team contact or enquiries@bridgeehr.co.uk.
For further information see our furlough guidance and a summary of the update. The full government guidance on furlough is available at gov.uk
Posted by Lee Stephens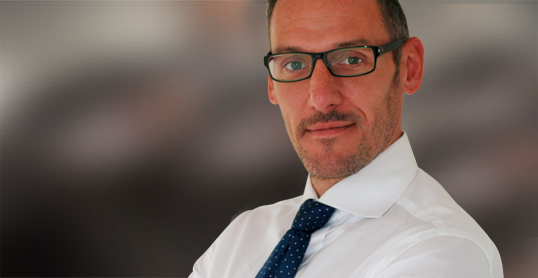 Lee Stephens heads up the team with the help of his co-Directors, Lee has practiced as a specialist employment Solicitor for almost 20 years now, formerly as a Partner with a leading UK law firm Lee Stephens advises SME's to PLCs and he has a wealth of experience in successfully helping businesses with all aspects of employment law from the day to day to complex reorganizations, TUPE, senior executive removals and disputes through to Tribunal too. KEY AREAS OF WORK Lee has significant experience on:- Post termination and confidentiality breaches and injunctive relief work TUPE transfers and consultations; Senior executive disputes and removals Re-organizations and restructures in various sectors from healthcare, manufacturing to independent schools Agency and self-employed contracts and related claims Employment Tribunal defence and claims Lee has spoken on invitation on various aspects of employment law for various groups across the UK. Using his knowledge and experience Lee solves problems for clients and provides excellent service too. Lee also undertakes his own advocacy and delivers management training workshops and he has particular experience working with clients within the Private School, Veterinary, Care, Recruitment and Production, Logistics & Manufacturing sectors.