15 Feb
My employee has to self-isolate after a holiday – what can I do?
My employee has to self-isolate after a holiday – what can I do?
This is a very real issue for employers today. Despite Dominic Raab's statements on behalf of the government that "of course we expect employers show those employees, who will have to quarantine because of the law, the flexibility they need. If someone is following the law in relation to quarantine and self-isolating the way they should, they can't have penalties taken against them" the reality is that they will very likely have penalties taken against them as a direct result of the government decision, and the decision of which penalties and how stringent they are will be up to employers to make.
A factor worth considering is that it is not just employees who are affected by this decision – employers who are already coping with enormous levels of uncertainty in terms of workforce availability will be unexpectedly having to cope with employees they are expecting back either this week, next or perhaps the week after to suddenly be away for an extra two week period during the peak summer holiday period when many employees will be trying to take their holiday to deal with childcare issues.
Even for employees with less than two years continuous employment, actually dismissing the employee in this situation is probably not advisable. Despite a lack of unfair dismissal protection, employees with less than two years' service may have discrimination protection, and, in any event, it is likely to cause unrest if they are simply dismissed for a matter outside of their control. Those over two years would have strong cases for unfair dismissal even if they were on final written warnings for attendance, especially given the government's stance above. The real issue here is going to be – what, if any, pay do the employees' receive during this quarantine?
The first thing that we would say to employers is that you should act now to make it clear to employees what future travel rule changes will mean for them, so they are taking decisions in full knowledge of the potential outcomes. You will be free to insist they take additional holiday to cover the leave, or that they take any self-isolation period as unpaid leave. Currently, there is no automatic entitlement to SSP, but ACAS indicates an employer could agree to pay the leave as sick pay and pay SSP (or discretionary contractual pay) if they choose to do so – subject to checking the legal requirements at the time. We will be happy to help you draw up a statement and communicate it in the best way to gain your employees' support for your position.
Assuming that the employee took the holiday in expectation of not having to self-isolate, and is currently either in Spain or has just returned, with the rules having changed during the holiday, then there are a number of actions you as employer can take:
The obvious step is to allow the employee to work from home if at all possible. Even if their normal job doesn't allow this, altered duties for this period that would allow homeworking would be the ideal adjustment to make;
Failing that, if the employee has been furloughed in the past, ACAS guidance suggest temporarily furloughing them during the self-isolating period (it is important to check the rules on this and ensure you are not misusing the scheme or breaking the rules);
Where furlough isn't available, the employer could ask the employee to take additional holiday to cover the self-isolation period. Although an employer can give an employee notice to force them to take their holiday, this requires notice to be given of twice the length of the leave, so it's unlikely to qualify. If the employee won't agree, but has been given the option, it will make more draconian measures seem less harsh;
Where an employee won't or can't take holiday, the employer could consider SSP or contractual sick leave (as above);
Finally, the option available is to have a period of unpaid leave
Although it will be very difficult for an employee to cope with a two-week unexpected period of unpaid leave, that does not mean that the employer is obliged to pay them. The employee is not able to work, and thus the requirement for pay is also suspended. There is certainly an argument that the employee knew they were taking a risk by going away, and that there is no reason the employer should pay for the consequences. The situation is analogous to the employee who goes on a dangerous holiday and suffers an injury. The employer does not have to pick up the loss of wages incurred in such instance.
An issue the employer may want to consider a flexible approach, perhaps giving the employee an advance on future wages to be repaid over a period of months to mitigate the unexpected consequences of the situation. There is no obligation on the employer to do so, and the situation is not of the employer's making.
Posted by Lee Stephens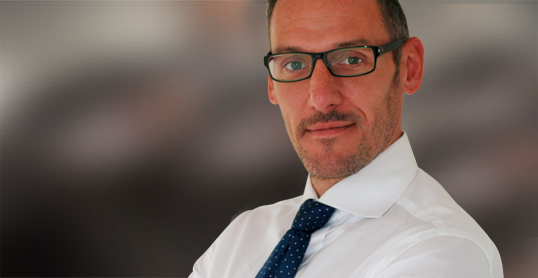 Lee Stephens heads up the team with the help of his co-Directors, Lee has practiced as a specialist employment Solicitor for almost 20 years now, formerly as a Partner with a leading UK law firm Lee Stephens advises SME's to PLCs and he has a wealth of experience in successfully helping businesses with all aspects of employment law from the day to day to complex reorganizations, TUPE, senior executive removals and disputes through to Tribunal too. KEY AREAS OF WORK Lee has significant experience on:- Post termination and confidentiality breaches and injunctive relief work TUPE transfers and consultations; Senior executive disputes and removals Re-organizations and restructures in various sectors from healthcare, manufacturing to independent schools Agency and self-employed contracts and related claims Employment Tribunal defence and claims Lee has spoken on invitation on various aspects of employment law for various groups across the UK. Using his knowledge and experience Lee solves problems for clients and provides excellent service too. Lee also undertakes his own advocacy and delivers management training workshops and he has particular experience working with clients within the Private School, Veterinary, Care, Recruitment and Production, Logistics & Manufacturing sectors.