15 Feb
Our 12 rules of the Christmas party – An Employers Guide
There's no partridge in a pear tree, and definitely no gold rings, but the office Christmas party may well involve office disco ladies dancing, lords of the leadership team a leaping and the potential for pipers and drummers (or at the very least, some 70s disco tunes!).
As Christmas approaches, employers must once again run the Christmas Party gauntlet.
So, for all our festive employers read on and find our 12 rules for an Office Christmas Party!
Beware the "secret Santa"
If you decide to do this, or allow it, it is important to remind staff that all gifts must be non-offensive and it is usually a good idea to set a limit on spend.
Nothing of a sexual, blasphemous or obscene nature should be allowed.
Give some thought to your employees' likely ability to afford this – and keep the limit low.
A lot more fun can be had finding suitable presents for only a few ££s.
Another idea is to allow employees to decide whether to participate or not and allow them to put their names into a hat if they wish to join in.
Then employees who would struggle can avoid the potential humiliation.
If you feel that it may cause problems, staff could be told that they should donate to a local charity instead, with all donations being anonymous.
This can not only remove potential issues with unsuitable gifts, but also be seen as environmentally friendly at the same time.
"what happens at the party, DOES NOT stay at the office party".
Often, what happens at your party can become a viral social media phenomenon if you are not careful.
All employers should have a social media policy restricting what employees can say online about them and remind them of it and their obligations and the consequences.
This would include any live streaming on social media from the party itself – no company wants a viral video of a brawl at the office party or watching "Kevin or Sheila from accounts" drunkenly dancing and falling over or damaging and disruptive comments about staff or customers.
A strong social media policy and a clear reminder pre the party that any online content which is damaging to the company reputation is a disciplinary offence can help to reduce the likelihood of this happening.
It is not a bad idea to have social media alerts on during the evening so that anything which does appear with the company name on it can be dealt with immediately and the culprit told to take it down.
Employers can be held liable for out of work events!
Drunken promises at parties can, depending on the context, be held to be binding.
We have several case examples based upon a senior manager promising pay rises or bonuses whilst under the influence – the Courts make it clear that, although each case will depend on its own facts, it is possible to be contractually held to such promises.
Even if it is ultimately held not to bind the employer, fighting a legal case to prove this is a costly matter in its own right, and it's likely that the employer may have lost good employees as a result, and probably some goodwill too.
Managers need to be reminded not to be drawn into any discussions about pay or indeed any contractual terms whilst out at an office party.
The best defence is, as always, good contractual documents. Where you have clear procedures in place for salary reviews etc, you are far less likely to be held liable for any drunken promises which do not follow these.
Remember this is a work event!
Work social events will have a more relaxed standard of behavior than during a working day, but they are still workplace events, and employees still retain protection against, for example discrimination and harassment. By taking some simple precautions, you can reduce the risk of liability greatly: –
The first, and probably the easiest, thing to do is simply to make sure that all staff are aware of this. A short statement to all employees before the event can work wonders. It is often the more senior staff that need this reminder more than the junior staff – a different memo to managerial staff may be in order, especially in larger organisations.
Senior staff find it easier to relax into social mode and forget that they are still in positions of power over the junior staff. What they may regard as "social banter" can overstep this mark where the person on the receiving end is not in a position to reply or object as freely as they would wish. The individual manager could be personally liable if they go too far, especially if you have trained them and they should know better.
Evidence of training for managerial staff on their duties in relation to equal opportunities, bullying and discrimination helps to remove liability.
Employees of all levels need to know that they can still be disciplined after a works social event for behavior occurring during it – this often includes drunken behavior and violence, inappropriate comments and/or unwanted sexual advances.
Employers must remember that a full and fair procedure should be followed, regardless. In some very serious cases we have dealt with, it can be acceptable to dismiss with immediate effect, but this should never be done during a social event, and it is always wise to take advice beforehand.
An employee who is getting out of hand should be sent home in a taxi, with the instruction to report to his line manager the next day for an informal discussion.
An organisation that has training and policies covering equal opportunities, harassment etc, and evidence of them being taken seriously, is less likely to find themselves in trouble if someone behaves badly at the office Christmas party, and will be in a better position to follow their procedures to deal with it.
Manage the party itself
Days of the all-night free bar are probably over, but employers still need to give careful thought to the alcohol provisions. Most office parties involve at least some free drink on offer. Employers should be careful to ensure that there is good quality non-alcoholic drink available.
Firstly, it will ensure that employees who do not drink feel included and may even encourage some people not to drink at all. If they have the option of a good quality non-alcoholic option, they are more likely to stick to their resolve. The less employees drink, the less likely there are to be problems.
It will also help to deflect any potential liability by showing that the event did not overly promote drinking.
If any employee seems to be indulging a little enthusiastically, then it may be a good idea to have a word.
If you have any underage employees, remember you must not allow them to drink, so keep an eye on them at the event and make it clear that it will be a disciplinary offence to buy them alcohol.
Food is important
Even if a sit-down meal is not being provided, it's important to provide some food, whether a buffet or trays of food being passed round from time to time.
Make sure your food is suitable for all employees (ask about dietary restrictions) and always make sure that you have options for vegetarians and vegans.
If you have religious dietary requirements, or allergies, make sure your venue knows that this is the case and is able to keep their food separate.
Choosing not to eat gluten and being allergic to it are very different and if you properly instruct your caterers, any liability will be moved to them should contamination occur and an employee become ill.
Drugs
Any illegal drug taking would be a disciplinary matter, and it is sensible to make this clear in the pre-party guidelines.
Should you become aware of any illegal activity, the employee in question should be sent home, and the matter investigated thoroughly and dealt with through the disciplinary policy.
Whether you involve the police may be a judgment call, or maybe a decision for the venue itself.
Illegal drug use can certainly result in a disciplinary sanction and can be sufficient to dismiss, especially if you have made this clear beforehand, but a fair procedure must still be used.
Don't take any disciplinary action at the party
Never take any disciplinary action when you yourself have been drinking, even if you feel sober – it is a good idea to have at least one or two senior managers who remain sober through an evening, and all senior staff should only drink in moderation.
After the party
Transport to and from the venue is also something to consider. Whilst employers have no duty to provide this, it may be a sensible idea to consider it.
If you are going to a large venue out of town, then a mini-bus or coach can be a good investment.
It also is likely to ensure that most employees do actually leave at the time the party ends, rather than going on to further drinking later on (which is often where the real mischief occurs).
Providing a list of taxi numbers, and offering to book them for staff, could be enough, it is not necessary to foot the bill.
If an employer becomes aware that a member of staff is intending to drive after drinking, then they should take steps to prevent this happening.
Suitable venue and entertainment for all
Disabled access is, of course, expected, but it is worth remembering that this covers more than simply wheelchair access.
Disabilities are wide ranging and you should consider all your staff and their needs when booking – always make sure you have alerted your venue to any needs that they should be catering for.
Remember too that some religions may prohibit alcohol and/or certain food products. Whilst this doesn't mean that you should prohibit alcohol, it is important to ensure there are alternatives, and also that the event is not focused around alcohol.
The office party is not a required event
Unless it occurs during the working day, and even then, there may be employees who prefer to work, and this should be respected.
Some may object on religious grounds – especially if it is particularly related to Christmas, which is a Christian holiday.
It may be sensible to refer to it as simply the annual office party to avoid offence.
Some staff may have other commitments – such as children, or other caring responsibilities, or even other jobs.
Whilst it can be difficult not to feel slighted when your employees turn down your invitation, remember they are quite entitled to do so.
It's important that other staff don't give them a hard time over this.
Do give consideration to your flexible work force when organising the party – and include them if they are able and willing.
Remember any staff on any kind of family leave – maternity, paternity etc. These are still employees and should be invited to the event, even if they decline.
The morning after and 'no shows'
Having the party on a Friday night (for weekday workers) can assist with this, but where the party is on a work day evening, employees are expected to behave responsibly.
You can impose sanctions – such as making a deduction from wages for late arrivals – assuming that your contract of employment is drafted to allow this.
Disciplinary sanctions can also be imposed – using a fair procedure.
However, if you have had a party in order to generate goodwill, it can be a shame to lose all of this the very next morning, so employers may want to tread carefully.
Allowing employees to arrive an hour later than normal, for example, without penalty can encourage those who might otherwise have taken the day off to make the effort.
The employer may want to consider incentives for those working the day after the party instead – perhaps putting on breakfast, or even an attendance bonus (with care given to avoid penalising any disabilities). Ordering in pastries or bacon (vegan and real!) sandwiches mid-morning could be a real boost as well as helping to cement that goodwill feeling!
Posted by Lee Stephens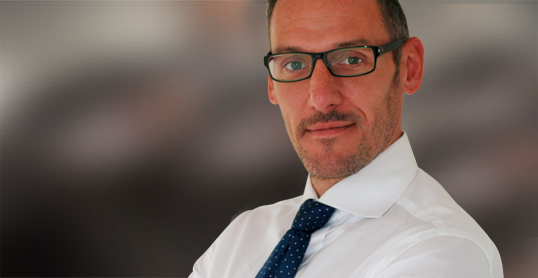 Lee Stephens heads up the team with the help of his co-Directors, Lee has practiced as a specialist employment Solicitor for almost 20 years now, formerly as a Partner with a leading UK law firm Lee Stephens advises SME's to PLCs and he has a wealth of experience in successfully helping businesses with all aspects of employment law from the day to day to complex reorganizations, TUPE, senior executive removals and disputes through to Tribunal too. KEY AREAS OF WORK Lee has significant experience on:- Post termination and confidentiality breaches and injunctive relief work TUPE transfers and consultations; Senior executive disputes and removals Re-organizations and restructures in various sectors from healthcare, manufacturing to independent schools Agency and self-employed contracts and related claims Employment Tribunal defence and claims Lee has spoken on invitation on various aspects of employment law for various groups across the UK. Using his knowledge and experience Lee solves problems for clients and provides excellent service too. Lee also undertakes his own advocacy and delivers management training workshops and he has particular experience working with clients within the Private School, Veterinary, Care, Recruitment and Production, Logistics & Manufacturing sectors.