15 Feb
"SPECIALIST EMPLOYMENT LAW TEAM STRENGTHENED BY ARRIVAL OF LEGAL HEAVYWEIGHT"
BRIDGE Employment Law are delighted to announce a further strengthening of the team with the arrival of Lee Whiting, as a Director and specialist employment law solicitor with over 20 years' experience. Lee Whiting has been ranked as a 'leader in the field' by legal directories Chambers & Partners and Legal 500 for fifteen years. Lee will be a Director, primarily based in Hull and his arrival further strengthens the firm's presence in the Humber area.
"This is a real coup for us" said Lee Stephens, BRIDGE's Managing Director. "Lee Whiting and I worked together previously for five years so I've seen first-hand just how good he is. His technical knowledge is second to none and Lee is great at understanding a client's needs and appetite for risk. He then blends that understanding with his technical knowledge to solve difficult employment law problems in a pragmatic and commercial way to get the best outcome for his client, which is what we do and what our clients value."
Lee Whiting said "I'm delighted to be joining BRIDGE Employment Law. Having worked with Lee Stephens for many years, I know he shares both my passion for helping clients and my values. I've already seen Lee Stephens live those values in the short time I've been at the firm. It is also exciting for me to be joining a specialist employment law and HR practice" Lee Whiting added. "Specialist practices are increasingly the 'go to' business model for experienced lawyers, offering clients genuine expertise with more flexibility and better value than traditional law firms, and we also have the benefit of avoiding the conflicting departmental interests which can adversely affect non-specialist firms."
Lee Stephens said: "In such challenging times our business clients are leaning heavily on us to help them through complex changes, the size of the team means we continue to be able to support all clients' needs comfortably from Plcs to SMEs with our great service and expertise of the kind Lee Whiting offers"
Posted by Lee Stephens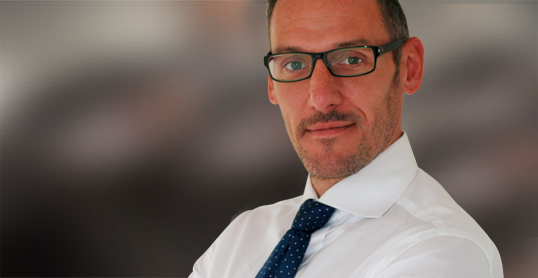 Lee Stephens heads up the team with the help of his co-Directors, Lee has practiced as a specialist employment Solicitor for almost 20 years now, formerly as a Partner with a leading UK law firm Lee Stephens advises SME's to PLCs and he has a wealth of experience in successfully helping businesses with all aspects of employment law from the day to day to complex reorganizations, TUPE, senior executive removals and disputes through to Tribunal too. KEY AREAS OF WORK Lee has significant experience on:- Post termination and confidentiality breaches and injunctive relief work TUPE transfers and consultations; Senior executive disputes and removals Re-organizations and restructures in various sectors from healthcare, manufacturing to independent schools Agency and self-employed contracts and related claims Employment Tribunal defence and claims Lee has spoken on invitation on various aspects of employment law for various groups across the UK. Using his knowledge and experience Lee solves problems for clients and provides excellent service too. Lee also undertakes his own advocacy and delivers management training workshops and he has particular experience working with clients within the Private School, Veterinary, Care, Recruitment and Production, Logistics & Manufacturing sectors.