15 Feb
The Good Work Plan – Key points
The Good Work Plan
What is it and who does it effect?
The government's Good Work Plan Policy was published on 17 December 2018, setting out what the government described as "the biggest package of workplace reforms for over 20 years" – it effects all employers in some way or another (see below) and brings changes this April 2020 that employers need to plan for.
NOTE: We are now offering a free contract review and health check because changes will need to be made to ensure compliance and to help avoid claims and breaches of employers obligations so do get in touch if you need help – just call the team.
Key changes
We explore this in a little more detail below, but in summary, the key changes are as follows: –
Zero-hours or other flexible contract workers will have a right to request more stable and predictable contracts – I big change in the temporary recruitment sector.
It will be easier for casual workers to establish continuity of employment – a major change in sectors that rely on seasonal uptake in casual / zero hours workers.
Improvements to written statement of terms – affects all employers and will need to be given to all workers, from day one.
Reference periods for holiday pay calculations to be made fairer – to be 52 weeks rather than 12 – a major change across all sectors with significant impact on specific sectors.
State-led enforcement of holiday pay for vulnerable workers – affecting all employers.
Agency workers (these are major changes to the recruitment sector requiring re-contracting of workers terms): –
abolition of Swedish Derogation;
"key facts" statements to be issued regarding terms and pay;
EAS to investigate umbrella companies.
Ban on deductions from staff tips with codes on that and fair distribution obligations too – a big change for some in the hospitality sector with new regulations pending.
Employment status tests will made clearer after further research with an online employment status tool.
Lower thresholds to be implemented for requesting information and consultation arrangements – thus easier for staff to make these requests of all employers who must respond in a compliant way.
New single state enforcement agency – with a focus on vulnerable worker protection.
Naming of employers who fail to pay tribunal awards.
Increased penalty for aggravated employment law breach.
Zero-hours contracts
Right to request a more stable contract
These have of course been the subject of much debate and whilst they can (depending on the circumstances) work very well indeed for both parties – it appears that in some cases they are abused and the government does not like the job insecurity they can create.
Thus, to address what appears to be some workers stuck on insecure, atypical contracts for long periods, the government propose to introduce a right for all workers to request predictable/stable contract after 26 weeks' service.
It is likely this will be a similar process to a flexible working request, another policy and process requirement that employers will need to get to grips with.
Timing of changes: ongoing
Continuity of employment: to be made easier to accrue the length of service protections/rights
This again for certain sectors could be a very, very significant change in the offing!
We work with recruiters, manufacturers, agriculture and events companies – who all necessarily use large volumes of seasonal casual labour – it suits both parties in many cases.
Casual employees do however, presently find it a challenge to add up and accrue their sporadic and broken periods of service in order to accrue employment rights such as unfair dismissal (two years' service), flexible working or shared parental leave etc.
This is due to the inevitable (and sometimes shall we say 'engineered') gaps in their service – for example, we can argue at present that a break in work for a week in employment breaks the accrued continuity of service i.e. you start afresh when you undertake more work; thus you potentially remain in perpetual short service and have limited protection.
Whilst this suits some in certain sectors it is difficult to argue against the fact that for others it creates insecurity of income and reduction in rights and protections afforded to others.
The government states its intention to extend this from one week to requiring a clear break of four weeks to break service accrual thus, allowing more people to gain access to employment rights with a minimum service requirement.
Timing of changes: ongoing
It's another big change and remains unknown – but this along with the holiday accrual calculations, rights to request stable hours etc. will all be major issue for the sectors we work with who regularly use casual and agency staff across the year.
To avoid being caught out – we urge employers to contact us and take the free health check, we can help identify risk areas and put in place training, protection and processes ensuring compliant systems.
Written terms for all workers from day one
All workers will have the right to a compliant written statement of terms on or before the first day of employment – presently this is within two months of the start date. The terms will also have to include:
the period of any job;
the notice period;
eligibility to sick pay;
sick leave; and
pay;
other rights to leave;
any probationary period;
all pay; and
benefits; and
specific days and times of work.
Your terms will need checking and updating – our team will undertake free health checks for you
Timing of changes: Regulations have already been published which bring these changes into effect from 6 April 2020.
The government is still currently consulting on further recommendations that workers be provided with:
rights to reasonable notice of working hours;
compensation for cancellation or reductions to their shifts on reasonable notice; and
the right to a contract that recognises what their normal working hours are.
Holiday pay calculations to be changed
The government will soon be raising awareness of holiday and holiday pay rights among employers and individuals – again you'll need a review, please get in touch, if you are not complaint and complaints are made, your business could be publicly named ad shamed!
We are reminding all employers to ensure (for all employees and workers) that they:
are ensuring holiday can be taken;
holiday pay is calculated correctly;
correct records are kept too.
The consequence on employers for breaching their obligations here are very serious both financially and reputationally.
Reference period
The reference period used by employers for calculating the average week's pay will increase from 12 to 52 weeks thus, a much more accurate and detailed calculation for actual holiday pay, accounting and PAYE systems will need updating, as will terms of employment.
This ensures fairness for those workers with irregular working patterns across the year when they're often required to take holiday during quieter times.
Timing of changes: implemented from 6 April 2020
Holiday pay enforcement
The government intends to extend the enforcement of "vulnerable workers' holiday pay rights".
As yet we don't know exactly what "vulnerable", will be or who will responsible for enforcement.
This is all still under consideration.
Agency workers
Abolishing the Swedish Derogation contracts – a major change for the recruitment industry and those that use agency staff!
These terms are used to contract out of the parity of pay obligations for agency workers (that is after 12 weeks continuous work on assignment, this would now mean an increase in the cost of agency workers to the same wages as any comparable employees of the end user after 12 weeks service).
In reality (particularly with high employment) it is rare for agency workers to have gaps between assignments, the governments view is that some agencies are thus, simply using these derogation contracts to pay agency workers less than comparable employees.
Thus, the government therefore intends to repeal these Swedish Derogation terms to give all agency workers a right to pay parity after 12 weeks.
Timing of changes: by no later than 30 April 2020, temporary work agencies must provide agency workers whose existing contracts contain a Swedish derogation provision with a written statement advising that, with effect from 6 April 2020, those provisions no longer apply. The regulations will bring these changes into force on 6 April 2020
Key facts for agency workers
All employment businesses must provide agency workers on application when seeking work Key Information Document containing prescribed information including:
the type of contract;
the minimum expected rate of pay;
how they will be paid; and
by whom (for example, by an intermediary or umbrella company);
any deductions or fees that will be taken;
any non-monetary benefits to which they will be entitled;
any entitlement to annual leave; and
payment in respect of such leave; and
an illustrative example of what this might mean for their take-home pay.
This requirement will be enforced by the Employment Agency Standards Inspectorate.
Timing of changes: into force on 6 April 2020
Investigating umbrella companies
The Employment Agency Standards Inspectorate (EAS) will police umbrella companies.
Why?
Well, Umbrella companies sometimes play a questionable role in relation to lower skilled, lower paid agency workers.
Not all of them, we must stress that, however the governments view is that they can:
create uncertainty over who is responsible for employing or paying the workers; and
charge the workers administration fees.
The EAS will police pay anomalies and breaches and the operations of umbrella companies – so do check who you use, what terms they operate and ensure you are compliant.
The timescale for this development is not known.
Hospitality Sector
Tips and deductions
The Good Work Plan also confirmed that the government shall legislate to:
ban employers from taking "administrative fees"; or
other deductions from staff tips; and
make it a legal requirement for all tips and service charges to be passed on to staff; and
require tips collected by employers to be distributed on a fair and transparent basis.
A statutory Code of Practice will be introduced containing principles for fair distribution.
The precise timescale for implementing this new legislation is not yet known – we will update you!
Employment status
Employment status remains an unclear and complex issue.
The Taylor Review proposed changes to the tests that establish an 'employee' or 'worker' status in each case based upon the facts like – the degree of control as opposed to service provided.
The government now intends to make employment status tests easier or clearer.
So what does that mean?
It is an issue of grave importance to businesses with large amounts of annual casual and zero hours staff presently necessarily engaged on that basis in various key sectors.
Perhaps not unsurprisingly, given its complexity and importance, the government has not yet stated how it intends to do this or how or when it intends to deliver on its repeated intention to develop online tools enabling people to work out their employment status.
The response to the government's consultation on employment status is still awaited and there is currently no time frame for publication.
Information and consultation thresholds
The governments view is that better employee engagement improves performance and productivity and fulfilment.
Thus, it has stated the intention to lower the threshold required to trigger employee's ability to set up information and consultation arrangements from 10% to 2% of employees, subject to the existing minimum of 15 employees – this could be a very significant change and will require support and advice to get it right.
Employers will require support on the level of engagement, the mandate given and the processes to administer any such requests by employees – we can help with that.
Regulations will implement this change from 6 April 2020
Tribunal powers and enforcement
Naming non-paying employers
The Good Work Plan also made clear the stated aim of publishing names of employers who do not pay tribunal awards.
This was put into effect on 18 December 2018, and could have a significant bearing on reputation and contracting for employers who may need to disclose such action on tender and service level vetting – along with the claims and public judgements they bring.
Tribunal penalties and other sanctions
The government will also be looking to introduce new sanctions for repeated breaches on the same issues by employers albeit it is unclear what the sanctions will be.
We still don't know when this will be implemented or exactly what form it will take.
Posted by Lee Stephens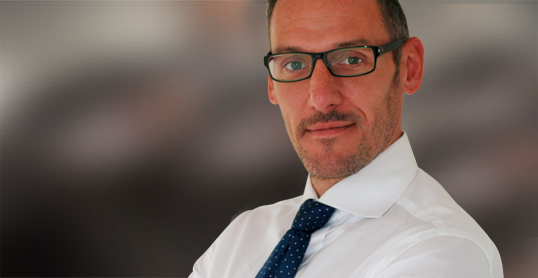 Lee Stephens heads up the team with the help of his co-Directors, Lee has practiced as a specialist employment Solicitor for almost 20 years now, formerly as a Partner with a leading UK law firm Lee Stephens advises SME's to PLCs and he has a wealth of experience in successfully helping businesses with all aspects of employment law from the day to day to complex reorganizations, TUPE, senior executive removals and disputes through to Tribunal too. KEY AREAS OF WORK Lee has significant experience on:- Post termination and confidentiality breaches and injunctive relief work TUPE transfers and consultations; Senior executive disputes and removals Re-organizations and restructures in various sectors from healthcare, manufacturing to independent schools Agency and self-employed contracts and related claims Employment Tribunal defence and claims Lee has spoken on invitation on various aspects of employment law for various groups across the UK. Using his knowledge and experience Lee solves problems for clients and provides excellent service too. Lee also undertakes his own advocacy and delivers management training workshops and he has particular experience working with clients within the Private School, Veterinary, Care, Recruitment and Production, Logistics & Manufacturing sectors.