15 Feb
What is the Right? A Summary of Flexible Working Requests….
What is the Right? A Summary of Flexible Working Requests….
On maternity leave and considering returning to work? Pregnant and planning for the future? Or a business owner on the other side?
You may be wondering about rights to request flexible working.
Whilst there is a legal right to request flexible working, the law does balance that right with the employer's right to run a business.
In deciding whether to make a request, or how to respond to one, something to think about is that flexible work can take various forms outside of the typical part time model.
More creative examples include:
changing working hours to fit in with, say, school hours or care arrangements;
compressed hours – working your usual hours in fewer days;
flexitime – fitting your working hours around agreed core times;
home working part or full time;
job sharing;
annualised hours – working time organised around the number of hours to be worked over a year rather than over a week;
term-time work.
Any employee can ask and sensible employers will want to be open to requests. Whilst your initial reaction might be resistant, flexible working can offer benefits to both employees and employers alike.
Some employees have a specific right and route to follow (if you've been there over 26 weeks, it's likely this is you). You can use this once every 12 months. However, all employees can technically ask at any time.
Any request should be in writing (especially if you have the 26-week service) and the entire process should take no more than 3 months. Your employer must consider the request seriously and, for employees with the right to request, has only specific reasons it can use to say no, for example if it would cost more or have a detrimental impact on customer demand.
In practice, this is how employers will treat most requests, whether statutory or not, and focussing on the benefits of keeping staff and a happy workforce with a good work life balance cannot be underestimated.
If you are planning to make a request, it's a good idea to think carefully about how this would impact on the business and have proactive solutions in place to deal with this.
Having this approach will be hugely helpful for your employer and may help your request appear more possible from the outset. Do you need to be physically present in the workplace to do your work? If not, then a case for part homeworking is more likely to succeed. The better prepared you are, the better chances there will be for a solution that is workable for all. Be open to a trial period, especially if this is a new thing for your employer.
If they agree, the outcome will be a change to your terms and conditions. If you have simply adjusted your hours, then your pay and other benefits should be the same, but pro rata if you have reduced your hours. If you have asked for more significant changes, then a change in pay and/or terms may be necessary. You can ask your employer to change your terms temporarily if you are only needing the change for a set period of time – although it will be up to them whether they agree.
If you believe that you have been unreasonably refused, or subjected to any sort of detriment as a result of asking, or if you are unsure how to respond to any such request, take legal advice as soon as you can as the consequences of not doing so can be far reaching.
Posted by Lee Stephens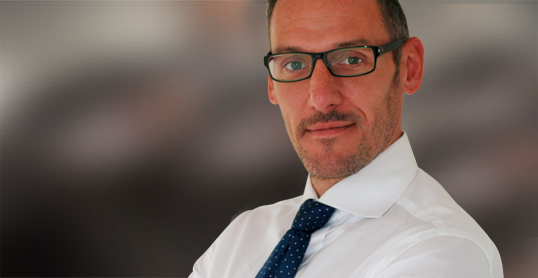 Lee Stephens heads up the team with the help of his co-Directors, Lee has practiced as a specialist employment Solicitor for almost 20 years now, formerly as a Partner with a leading UK law firm Lee Stephens advises SME's to PLCs and he has a wealth of experience in successfully helping businesses with all aspects of employment law from the day to day to complex reorganizations, TUPE, senior executive removals and disputes through to Tribunal too. KEY AREAS OF WORK Lee has significant experience on:- Post termination and confidentiality breaches and injunctive relief work TUPE transfers and consultations; Senior executive disputes and removals Re-organizations and restructures in various sectors from healthcare, manufacturing to independent schools Agency and self-employed contracts and related claims Employment Tribunal defence and claims Lee has spoken on invitation on various aspects of employment law for various groups across the UK. Using his knowledge and experience Lee solves problems for clients and provides excellent service too. Lee also undertakes his own advocacy and delivers management training workshops and he has particular experience working with clients within the Private School, Veterinary, Care, Recruitment and Production, Logistics & Manufacturing sectors.